BI-SOLUBLE CONCENTRATES DYES, WATER AND SOLVENT DILUTABLE (ALSO CALLED "INKS")
Bi-Soluble Concentrates Dyes, Water And Solvent Dilutable (Also Called "Inks")
UNICOLOR
UNICOLOR are special concentrated wood dyes for interiors, dissolved in a bivalent solvent solution, so they can be diluted at the application, in water or solvent. Thanks to their particular formulation, they can be adapted to all wood painting cycles: spray, wipe, brush, manual or automatic systems.
UNICOLOR are supplied in high concentration solutions and for their final use they must be suitably diluted according to the indications of the Technical Data Sheet.
The over-spraying with solvent-based paint does not alter the hue obtained (these dyes are not "bleeding" kind), while with water-based paints the hue is slightly revived.
The UNICOLOR can be over-layered with nitro-cellulosic, polyurethane, acrylic paints and with a suitable insulator, also with polyester-based paints.
Astra Vernici has created specific "vehicles" for the UNICOLOR to solve all the possible issues that can arise even on the most difficult essences.
The UNICOLOR series is available in 7 master shades (+ 3 optional) and 20 derived colours, and all of them can be mixed together to obtain intermediate colours.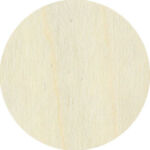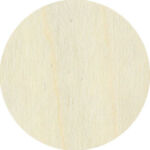 (*)Only available in the UNICOLOR series.




Sapelli Mahogany 647 1:10

Sapelli Mahogany 647 1:20
Sapelli Mahogany 647 1:30