CONCENTRATED STAINS BASED ON MICRO PIGMENT (WITH LIGHT FASTNESS), WATER BASED
Concentrated Stains based on Micro Pigment (With Light Fastness), Water Based
ACQUASHADE is the name of water based special coloring solutions, high concentration kind, ideal for interiors but with elevated light-fastness which also make them usable, in certain conditions, at the exterior.
They are formulated with innovative micro pigments, dissolved in water.
This series of wood concentrates, thanks to their formulation, can be tailored to all painting cycles for manual or automatic systems:
spray
brush
wipe
roller
submersion
flow coating
They provide homogeneous and uniform hue, also on particularly difficult woods, without bleaches on the sapwood and heartwood of the timber, with reduced "head" absorption of the fibre, without raised pore.
So that, uniformity is given to the color even on the most difficult essences, and the result is a shade of good brilliance and brightness. The further over layering with solvent-based or water-based paint does not alter the color (these dyes are not "bleeding kind).
ACQUASHADE can be overcoated with nitrocellulose, polyurethane, acrylic, polyester, UV-based paints and of course, all water-based paints.
ACQUASHADE are supplied in high concentration solutions and for their final use they must be diluted, normally 1:10, to obtain the shades of our wide catalogue.
The vehicle used for their dilution, is the water.
ACQUASHADE are available in several master tones ("base") and 20 derivative colors, all miscible between them to get intermediate tones (water series with water series, solvent series with solvent series).
Below, just as example, are the various shades applied on five different common timbers(ash, beech, oak, maple and pine) daily used in the woodworking industry.
The color chart illustrates the multitude of tone variance when stain is applied on different wood species. After are the derivative colors with different dilutions (by weight and by volume) to allow users to independently manage the color matching system, saving inventory costs.
Even though ACQUASHADE' serie show an outstanding light fastness, they are not specifically recommended to be used for outdoor exposure.
PACKAGING:
ACQUASHADE are available in practical packs of L. 1, L. 5 and L. 25 packagings
The vehicles are available in L.1, L.5 and L.25.packs.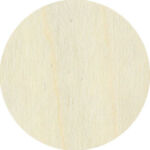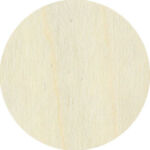 Acquashade: Primary Colors (Bases)
Acquashade White Base 1:10
Acquashade Lemon Yellow Base 1:10
Acquashade Yellow Base 1:10
Acquashade Red F Base 1:10
Acquashade Blue Base 1:10
Acquashade Brown Base 1:10
Acquashade: Derivated Colors (formulations with primary colors only available on brochures)
Sapelli Mahogany 647 1:10